For E-Commerce Dropshipping
Facebook Marketing Service
A Successfully Campaign is the secret of Big Brands.
Store Audit > Market Research > Campaign Setup > Scaling
Why Facebook?
Facebook has some incredible sources to collect audience data
Messenger
Messenger has 1.3 Billion monthly active users and tracking 35 Billion messages every single day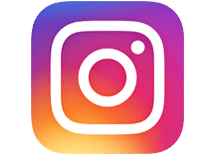 Instagram
Instagram has 1 Billion monthly active users and 64% of them are of 19-24 are group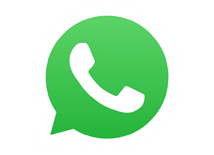 WhatsApp
WhatsApp has 1.5 Billion monthly active users and tracking 65 Billion messages per day

Facebook
Facebook has 2.5 Billion monthly active users and over 1.75 Billion loyal users update their activities everyday
How Facebook?
Facebook has some marketer driven process to generate leads using facebook marketing
Facebook Track & Store Algorithm
Facebook tracks each and every tiny activity of user and store in its database. It collects data from multiple sources like Facebook, Messenger, Instagram, Whatsapp and Audience Network. The available user's data use to target the audiences and generate leads for the advertiser.
Facebook Bucket System
Facebook has different different bucket system for multiple interests. So when people show interest in specific content, as per the Facebook algorithm, it put the person in the corresponding bucket of interest. Then when a marketer tries to target a specific interest of people, Facebook shows the ads to the specific category of people who are in the respective interest of bucket.
Facebook Audience Insight
We can say Facebook Audience Insight is a gift from Mark Zuckerburg to all the marketers. Audience insight allows the marketer to play around all the available information stored about the audience in the Facebook database, and to set up targeting accordingly.
Various Targeting Options
There are multiple options to target your niche audience. Like if you want to target people who are interested in Fashion and are of 18 – 29 age group, then Instagram is the best place to run ads and get most of the sales. We need to use diff. diff. campaign objectives and platform placements in order to get leads for diff. diff. Business industry.
Dynamic Re-targeting System
Finally, when Facebook experience some data in your Facebook Pixel, this is the stage when Facebook really start working for the campaigns more efficiently. Here marketer can re-target the audience in Facebook or Dynamically, for example, if someone visits your sales page and the 'View Count' Pixel is fired, you can retarget the same audience time to time, where ever the particular user goes online, Facebook will show him/her the particular re-targeting ad. This process increases the conversion drastically.
Global Scale Numbers
We support thousands of the world's largest brands
0+
Client Brands
0
Countries Supported
$0B
Client Advertising
$0B
Client Retail Sales
Client's Feedback
What Founders and CEOs say about us?
5 Years of Hard Work To Bring Amfasys To Life
Amfasys is awesome! Excellent R & D team. Great work! Great market research! Keep doing great works, team.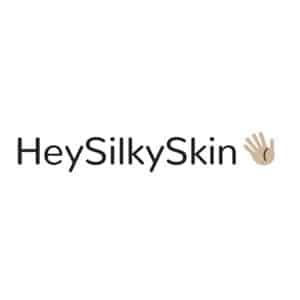 Marc Antoine
via heysilkyskin.com
Quick Turn Around. Follows instructions. Friendly. Creative. Thanks! Will continue working with Amfasys.
Sarah smith
via dotslevel.com
Excellent white-labelling and drop shipping solution I ever experienced in the Industry. Top-notch branding.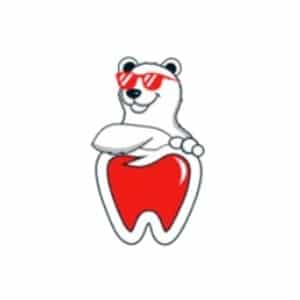 Akanshya Agarwal
via mymolarbear.com
The best and simple solution to all ecommerce need. Hassle-free business services. Thank you Amfasys team. 🙂
Amsterdam
via walterwallet.com
We found maximum scalability products to deal in India as well. Wide range of merchandise products with best quality.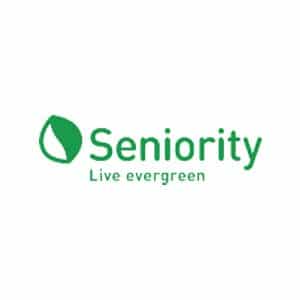 Vinay Srivastav
via seniority.in
Very niche specific strategist. I'm growing my niche stores without any fear of loosing budget now. Amfasys saved me.
J.M Smucker
via milkbone.com
How It Works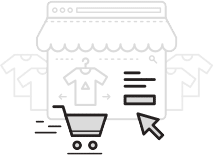 Your Brand Store
Customer make the purchase from your brand store, by the marketing strategy & materials we'll provide you.

Order Fulfilment
We'll pack and ship directly to your customer with your selling price invoice and your branding.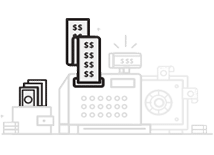 You Make Profit
The 200% ROAS strategic model. it means for every $1 you spend, you bring $2 of revenue.


Choose Your Plan
Now, your campaign is our responsibility
FREE Bonuses



Facebook Detailed Targeting Tool – Worth $299



Facebook Business Manager Setup – Worth $49



Facebook Pixel Integration – Worth $49



Official Facebook Support
ADVANCE
$395 / month
or 20% of Ad-spent (Whichever will be higher)




12 Campaign Setup




6 Winning Campaign Management




3 Re-marketing Campaign



Advanced Funnel Creation



Optimized Ad Copy



Brand Management



Upselling Setup



Real-time Campaign Audit



24/7 Premium SupportStart Now
PRO
$995 / month
or 10% of Ad-spent (Whichever will be higher)




Unlimited Campaign Setup




Unlimited Winning Campaign Management




Unlimited Re-marketing Campaign



Advanced Funnel Creation



Optimized Ad Copy



Brand Management



Upselling Setup



Real-time Campaign Audit



24/7 Premium SupportStart Now
Have a question? check these answers.
It's a perfectly reasonable question. Especially if you're struggling to find the ads strategy that works best for you. But the short answer is- of course, they do.If you're still struggling with getting your ads off the ground, ask yourself these questions-
Who is my audience?
Does my ad clearly tell my customer what I can offer them?
Does my ad follow Facebook's guidelines?
No matter which kind of business you're running, if you think your audience might be using Facebook for any reason, then yes, you can target them through any sub-network for Facebook like Facebook, Messenger, Instagram, Audience Network.
No, Facebook is just a tool where you need to find out your targeted audience through their interest and tell Facebook that, "hey Facebook show my ads to the very specific audience, who are falling in the given interest."
This depends on the right targeting. If your targeting is relevant enough, then Facebook will take first 12-24 hours of launching a campaign to optimize the ad and sales come from the very next 24 hours.
You can start with $100 – $200 to analyze the states and taste the sales.
Still have queries
We understand your mindset, for a good cause we enabled free one to one consultation.
Book a Consultation Call
This site is not a part of the FaceBook website or FaceBook INC. Additionally, this site is NOT endorsed by FaceBook in ANY WAY. FACEBOOK is a trademark of Facebook INC.