If you are a Creator, Digital Marketer or Business Owner wanting to grow on Social media, then pay close attention.
Get into the Fastest Growing Top 1% of Social Media Brands using the Super Power of Business Theme Page with FACELESS Short Video, Content Marketing & Automation System.

Generate UNLIMITED Leads & Sales Organically | NO Paid Ads
UNLEASH THE SUPER POWER OF SOCIAL MEDIA & BUILD A SIX FIGURE BUSINESS 🚀
Learn The Exact System That Our Clients Use To Make ₹2,00,000 – ₹3,00,000 Per Every Single Month Consistently.
🚨 Earlybird Discount only for the First 500 Members
Now sell anything using Reels & shorts
Short Video Content is the KING of
Social Media Jungle
The 🤫 Secret Standard Operating Procedure Cheat-sheet to Scale Social Media
How to 🚀 10X any Business with FREE Social Media Traffic without running Paid ADs
How To Monetize Your Social Media Profiles & Make 💰 ₹1,50,000+ Every Month Consistently
How to Grow Your Instagram™ YouTube™ TikTok™ Motivational/Business Theme Page from 0 to 100k Followers in ⏳ 15 Days
Content Diversifying 🔗 Formula followed by the 🏆 Top 1% Influencer Brands
If your niche is listed then
Hurray! The Procedures will work for you.
1 Hour a Day Can Change Your Complete Social Media Game.

20+ Cash-cow Business Niches..
🚨 Earlybird Discount only for the First 500 Members

We believe that Social Media Super Power is the perfect solution for anyone looking to create compelling social media video content that get noticed. We are confident that this cheat-sheet will help you generate leads and sales and take your business to the next level. Help you create stunning video content in matter of just minutes that are guaranteed to go viral and scale your social media presence in no time.
Let's see! whats inside the Social Media Super Power KIT
1 Hour a Day Can Change Your Complete Social Media Game.
A Simple, 3 Secret SOP Formula
That works for any type of Business or Personal Brand


The Secret Hacked SOP of Top 1% Fastest growing social media accounts to start boosting your account instantly.

How to Get Your First 10 Sales from FREE Social Media Traffic?
How to achieve 1.5 Lakh rupees profit in the First 30 Days using Content Marketing?
A Secret Formula Using Which You Can Launch Instagram, YouTube & TikTok handles Immediately After accessing the SOP Cheat-sheet 🚀
🚨 Earlybird Discount only for the First 500 Members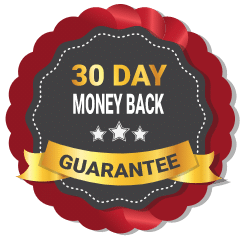 Our No#1 priority is your happiness. I know being a business owner is hard work. It gets even harder when you have a family and organisational team to feed, that's why we as entrepreneurs do our best to help other entrepreneurs like you.
This site is not a part of the FaceBook website or FaceBook INC. Additionally, this site is NOT endorsed by FaceBook in ANY WAY. FACEBOOK is a trademark of Facebook INC.