Good day to all! Thank you for reaching out Amfasys, official GemPages partner.
On April 30, Gempages team detected a potential security gap within MailChimp Newsletter Element which might result in the exposure of MailChimp API Keys publicly.
Just to let you know we're fully aware of the situation so please rest assured that your data privacy is always on our top priority, and we're doing our best to ensure that your private information is secured. 
For now GemPages temporarily removed MailChimp element and unlisted GemPages from Shopify App Store for your best interests. Please be noted that your live pages and other elements will stay functional and unaffected. 
GemPages is working on resolving this issue with Shopify and GemPages technical team is trying their best to bring GemPages and MailChimp integration up and running at soonest.
Please stay patient with GemPages! GemPages is truly sorry for any inconvenience caused and we would like to thank you for your trust and cooperation.
Please follow the instructions and steps to install & use GemPages anytime.
Step 1:
FOR NOW, YOU CAN DIRECTLY INSTALL GemPages: CLICK HERE
* Please do not use any Incognito window during this process. 
Step 2:
Click on the FREE TRIAL button as shown in the screenshot: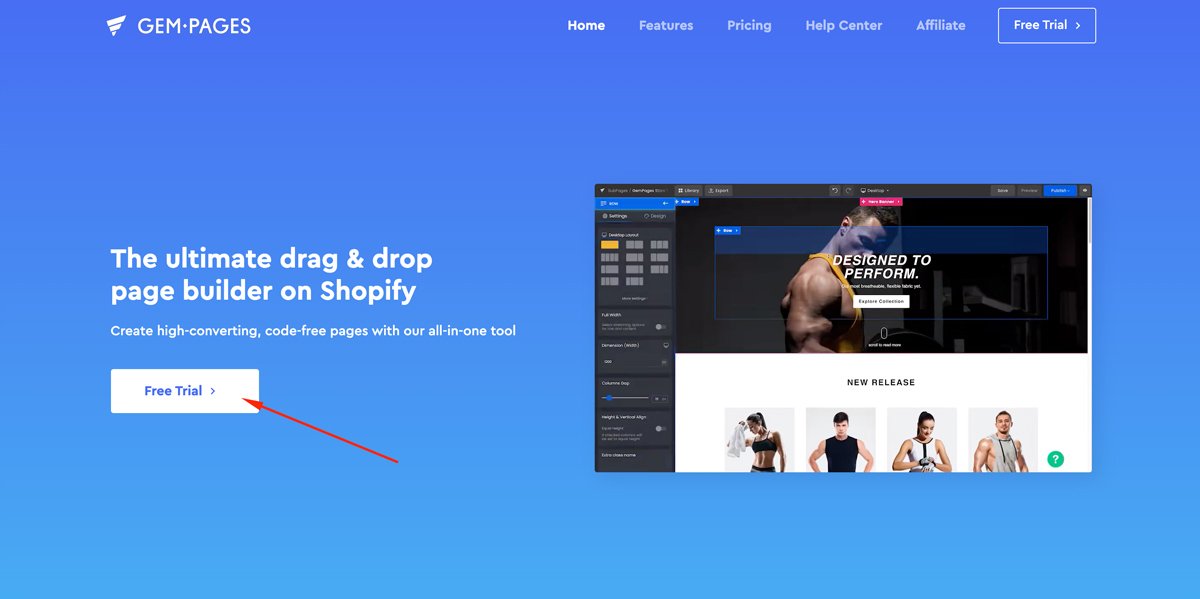 Step 3:
Enter your Shopify Store URL as shown in the screenshot:
Hope that helps!
Thank you. STAY SAFE!